The 6 partners in this project are from 6 different countries. All partners jointly cover the expertise needed in order to successfully implement the project goals.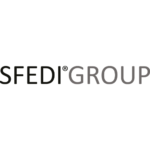 SFEDI Solutions,
53 Coniscliffe Road,
Darlington, Dl3 7EH
United Kingdom
SFEDI - Coordinator
Established in 1996, Small Firms Enterprise Development Initiative (SFEDI) makes a difference through enterprise learning and skills development.  As the government-recognised sector skills body for business enterprise, it works to support the learning and skills development of prospective and current owner-managers of small businesses, employees in organisations and vocational and educational professionals working to support enterprising learning and skills development.
We do this in different ways including: research and the development of national occupational standards (NOS); development of innovative programmes of enterprise learning and skills; development and delivery of regulated and professional qualifications; and support for continuing professional development amongst enterprising individuals, organisations and communities through the Institute of Enterprise and Entrepreneurs (IOEE). The IOEE is the first learning Institute dedicated to developing and recognising the skills of enterprising people. It respects and recognises everyone who takes the opportunity to control their own destiny by starting and running their own business. It also supports enterprise professionals in developing their skills and knowledge to a high standard to provide outstanding enterprise support. 
ISQ - Institute for Technology and Quality
ISQ is a private, non-profit and independent technological institution founded in 1965, currently running operations in more than 40 countries across the world (EU, Eastern Europe, Africa, Americas and Asia), offering its experience in technical inspections, technical assistance for engineering projects, consultancy services and training activities supported by transversal research and development activities and by 16 accredited laboratories.
Conducts Research and Development of Innovation activities (R+Di), promoting projects with national and international partners, from both public and private sector, aiming at a continuous product and process innovation.
ISQ is accredited for training services and training of trainers and is certified under the Quality, Environmental and Safety management model, and is also an accredited body for training of trainers and teachers.
ISQ also belongs to ECVET national expert group and is a board member of EVBB.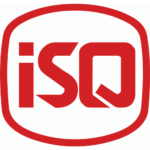 Av. Prof. Dr. Cavaco Silva, nº 33, 2740-120 Porto Salvo, Portugal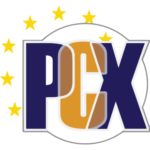 7, Adamantiou Korai Street Str. 6010 Larnaca, Cyprus
PCX Computers & Information Systems Ltd
PCX is a Cypriot SME and one of our partners, with high expertise in applying innovative technology solutions in education. It was established in 1998 in the beginning of educational reformation due to Technology and World Wide Web development.
As an ICT consulting company, PCX has the capacity and the knowledge to promote the benefits of the application of ICT solutions and the adoption of digital solutions at enterprise and educational level.
Its core business is focused on 3 main lines of expertise:
IEKEP - Institute of Training & Vocational Guidance
The Institute of Training & Vocational Guidance (IEKEP) founded in 1990, is a private non-profit organization, functioning in the region of Attica as an accredited vocational training center (No 12101107 by Greek Ministry of Employment). 
IEKEP has over 20 years of expertise in Vocational Guidance (more than 600 vocational training programmes/over 200.000 hours of vocational training/over 12.000 trainees) as well as administration, audit and management procedures. Its function complies with the relevant administrative framework set by the Greek state, including an integrated monitoring and evaluation system running through all its activities.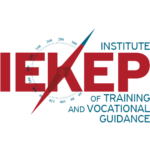 Αverof 34α, Nea Ionia, 14232, Greece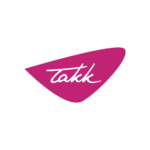 P.O.Box 15, FIN-33821 Tampere, Finland 
Tampere Adult Education Foundation FR
The goal of Tampere Adult Education Foundation is to increase and maintain the vocational competence of adults to keep up with economic and technical development in the society, thus improving the chances of finding or keeping a job or being promoted. The foundation maintains Tampere Adult Education Centre, TAKK, to implement this goal. A board, consisting of members nominated by Tampere Chamber of Commerce, City of Tampere, and labour market organizations, runs the foundation. The executive director of the foundation is the principal of TAKK, Mr Teppo Tapani. The board also acts as the governing board of Tampere Adult Education Centre; and the foundation is the employer of TAKK's personnel.
Tampere Adult Education Centre, TAKK, is a multisectoral vocational educator and working life developer. Annually, there are over 12 000 adult students, and the number of employees is around 230.
TAKK offers vocational qualifications, further vocational qualifications, specialist vocational qualifications and vocational further education. There are about 100 different qualifications in over 20 different vocational fields.  The education range, operations and learning environments are developed in close cooperation with working life and companies.
TAKK offers flexible and individual services to companies and organizations to develop their operations and personnel's competence. TAKK Business Services supports companies and organizations e.g. in different changing situations, recruiting and determining funding options.
The foundation also owns Tampereen Teollisuusoppilaitos Oy (Tampere Industrial Institute Ltd.). The Industrial Institute aims at bringing recruiting companies and job seekers together. Recruiting and education is combined according to the company's needs. The whole spectrum of TAKK's education alternatives is available.
VUC STORSTRØM
VUC Storstrøm is an adult education centre in Denmark. VUC Storstrøm offers general adult education, higher preparatory examination, preparatory adult education, and a number of special programs for learners with special needs, as well as tailored courses for companies.
VUC Storstrøm covers a rural area with aprox. 835.000 inhabitants and is represented with hybrid learning centers in 7 cities.
Being a school under the Danish Ministry of Education VUC Storstrøm use the quality assessment systems decided by the Ministry. Examination is mandatory in all subjects and on all levels giving formal competences.
VUC has participated in several EU projects during the last 20 years.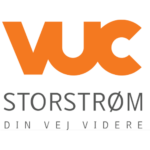 VUC Storstrøm, Bispegade 1, 4800 Nykøbing F., Denmark