DEAR READER,
Continuing our project implementation, we are proud to share with you more news on what was done in the second half of our activities.
SECOND ONLINE PROJECT MEETING
The partners had the opportunity to meet again online and discuss the progress of the project, the development of the deliverables and their ideas for further development and completion of the project results.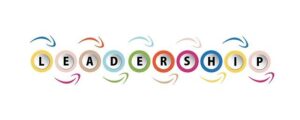 IO1: TITAN LEARNING CURRICULUM
The Competence Matrix is almost ready!
The TITAN curriculum has been developed according to the European Qualifications Frameworks (EQF) descriptors, having in mind the national specificities and contexts, for an EQF level 5.
It comprehends six Competence Units; CU1: Sustainably Responsible Management, CU2: Business Culture for Sustainability and Innovation, CU3: Business Ethics in Leadership and Innovation, CU4: Businesses Environmental Sustainability, CU5: Businesses Responsible Innovation, CU6: The Holistic Approach through innovation. Each Competence Unit (CU) is the coherent combination of learning outcomes, which can be autonomously evaluated and validated.
IO2: TITAN E-LEARNING MATERIALS
The TITAN project is seeking to address a gap related to the development of learning materials and resources which are contextualised within the lifeworld of the small business owner-manager. The materials should be reflective and developmental and known for being high-quality and practical and assisting managers and leaders of small businesses in putting ideas into action/practice.
We have started working on the short videos that will present the Competence Units to the final users!  
Starts in September 2021
Includes: two assessment tools which will help learners and the managers and leaders of SMEs in the identification of the training needs regarding Sustainably Responsible Leadership and Innovation.
Starts in November 2021
A video guide for supporting training on sustainably responsible leadership and innovation which can be accessed via the project website.
First implementation year will be completed in September.
Next online meeting will take place on the 7th of October 2021.
Until next time, keep safe!
TITAN team!